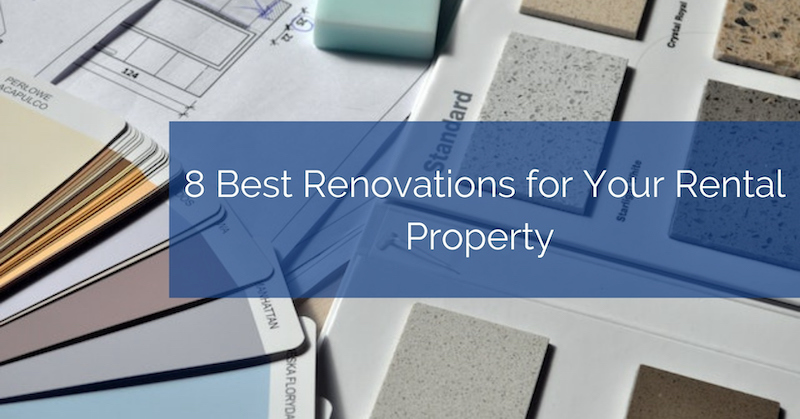 Renovating your rental property can help you attract the right tenants and keep your vacancy rates low. The best renovations can also help you maximize your rental income. Quality tenants will usually go for a property that looks desirable and well-taken care of.
It might be time to give your property a makeover. And luckily for you, this doesn't necessarily mean having to break the bank for upgrades.
The following are the 8 best renovations for your rental property.
1. Upgrade the look of the kitchen.
The kitchen is an important area of your home. In fact, it's the heart of any home. Any upgrades you do to the kitchen should have one goal in mind – to make the space as functional as possible.
For instance, you'd want to swap out old appliances with new and energy efficient options. While repairing existing ones may be an option, the regular maintenance and high energy bills may not be worthwhile.
Next, check the décor. Quality tenants are usually attracted to kitchens with contemporary décor, featuring granite or stone countertops. Choose neutral options to appeal to the majority of prospects.
Another upgrade that tenants will love is additional storage space. This is especially a necessity with families.
2. Upgrade the bathroom.
The bathroom is also another highly trafficked room in any home. Therefore, it's a space that no serious tenant will miss to check out. Consider adding more storage, upgrading the vanity, or adding a tile backsplash.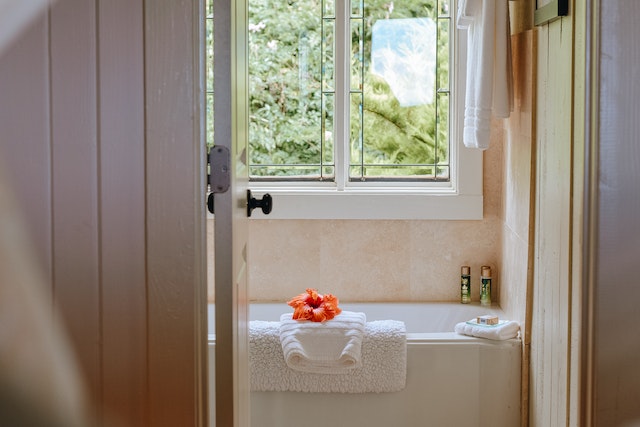 Is a bathroom reno worth it? Absolutely! According to usabath.com, the national average bath remodel ROI is 70.1%.
3. Repaint the walls.
This is also another upgrade that has one of the highest return on investment. Yet, it's a relatively inexpensive upgrade. On average, you can expect an ROI of about 107% for interior painting and a 55% ROI for exterior painting.
As you choose the paint colors, make sure to go neutral. Using bright colors and personalizing the space may turn away a portion of your prospective tenants.
You may also want to give your tenant the leeway to personalize the space by painting the rental themselves. This can help your tenant feel at home, thereby improving the odds of them renewing their lease.
4. Install new floors.
Does the floor look discolored? Have you sanded it one too many times? Do the floorboards squeak when stepped on? If you have one or more of the aforementioned issues, it may be time to upgrade your flooring.
Hardwood floors are normally popular with tenants. And for good reason. They are aesthetically pleasing and are easy to maintain. Admittedly, though, installing hardwood flooring doesn't come cheap, but it is a great investment.
5. Spruce up the curb appeal.
Obviously, your home's curb appeal is what prospective tenants will first see when they visit your property. And as you probably know, a bad first impression will only work against your re-renting efforts.
The following are a couple of things you could do to improve your property's curb appeal.
Fix broken gutters, gates, and fences.

Tidy up the pathway.

Maintain windows and paintwork.

Revamp the front door.

Repaint the exterior walls.
Revamping the curb appeal also happens to provide one of the highest ROI. In fact, according to a homeowner date firm Realm, you can expect a ROI of almost 500%.
6. Create an open floor plan.
This is a relatively expensive upgrade. However, the returns can be lucrative. Searches for "open plan house" were up two fold between 2019 and 2020 according to a research firm. Also, during the same period, searches for "open plan kitchen living room floor plan" were up by a whopping 6,285%.
And understandably so, open floor plans create a seamless flow from one room to another, allowing individual activities and social togetherness to coexist.
7. Add new light fixtures.
Another home improvement project that can boost your ROI is installing contemporary lighting. Good lighting will not only brighten up a space, but will also make a space aesthetically pleasing.
You can achieve that by installing three types of lighting in your rental home. That is, ambient lighting, task lighting, and accent lighting.
Ambient lighting helps produce a natural, comfortable glow that allows residents to enjoy a well-lit space when it gets dark outside.
Task lighting is to illuminate a certain space for practical tasks a tenant may be engaged in, such as cooking, working at a desk, or reading in bed. Accent lighting is to illuminate certain points of visual interest, such as textured walls, plants, fireplaces, artwork, or architectural details.
8. Add amenities.
Some amenities help add a certain level of convenience to the life of tenants. The following are some of the amenities you should consider installing if you don't have them yet.
Dishwasher.

Washer and dryer in-unit.

Off-street parking.

Air conditioning.

Storage space.
Bottom Line
There are plenty of benefits that come with making certain renovations to a rental property. The 8 renovations aforementioned have been proven to make a rental property stand out and improve tenant satisfaction.
For expert help in other aspects of rental management, get in touch with Onsite Property Management Services. We have over 24 years of experience in rental property management in Fort Collins, CO.