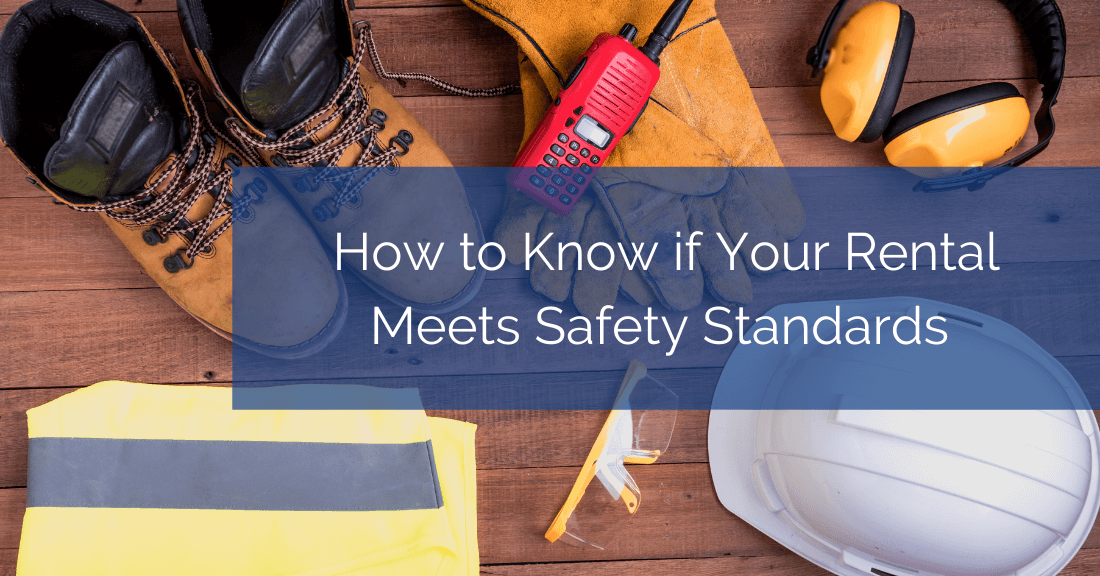 One of the most important duties you have as a landlord is managing safety.
Accidents, no matter how unintentional, can cause both physical and financial repercussions. But that's not all, accidents can also damage your reputation. So, the more you comply with safety standards in your rental home, the more well-maintained it becomes and the happier your tenants are.
We at Onsite Property Management Services have put together a few areas to zero in on that could improve safety for your tenants and your property:
Maintain Door and Window Security
Your doors and windows are the entry points to your home. So, improving these areas may help prevent unwanted intruders. Check that your doors and windows are designed to be solid and durable against unwanted entry. Windows need to be secure, even if you have a solid door. Intruders may opt to use the windows as a gateway for entry, so window locks should be in proper working order.
Fix the Plumbing
You can never discount the water damage that poor plumbing can cause.
Flooding does not only cause damage, but it can lead to other costly issues such as mold or bad odors. Wood is generally prone to water damage too so if you have wooden flooring, this can be ruined by plumbing issues. Even tiny leaks can lead to major problems. So, to try and mitigate this, it's best to clean your gutters and replace damaged pipes with sturdy ones.
As much as possible, you want to avoid letting your tenants feel any inconvenience while living in your rental. This helps in tenant retention and encourages them to renew the lease.
Inspect the Electrical Systems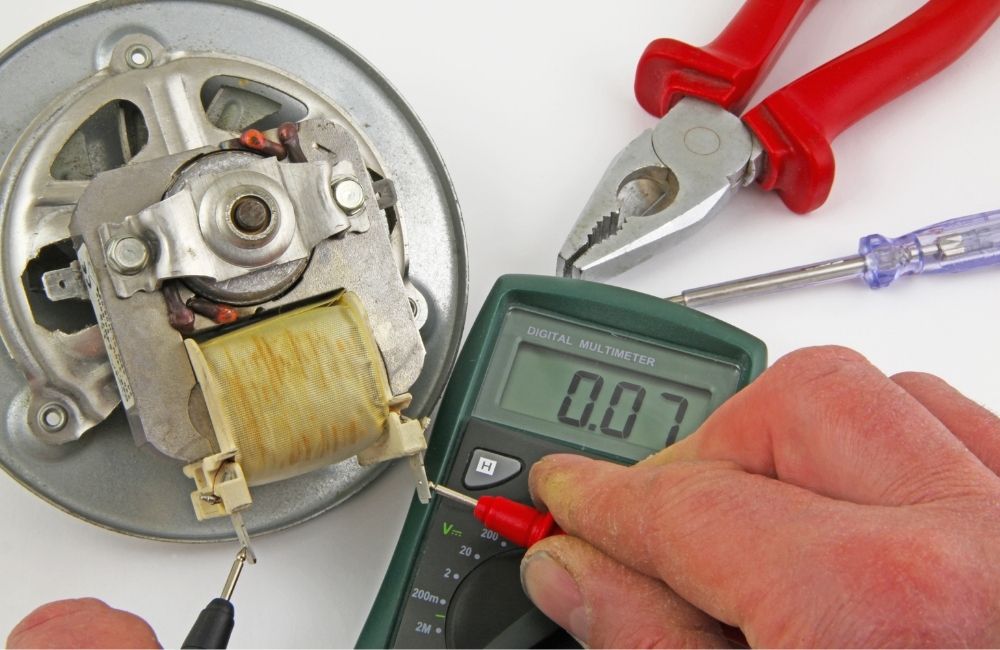 Electrical accidents like burns or shocks can occur and pose a risk to your tenants. Especially, if your rental property is old, it's vital to have it inspected by professionals.
Additionally, we believe these electrical tips will help improve safety in your property:
Repairing damaged electrical cords.
Replacing damaged plugs.
Keeping dust away from electrical appliances.
Distributing electrical outlets to avoid power overload.
Keeping a fire extinguisher handy in case fire breaks out due to electrical malfunction.
Fixing water leaks to avoid water damage to electrical sockets.
Manage the Appliances
Appliances are prone to damage and can overheat. So, it makes sense to conduct maintenance on them for safety. Older models may need to be replaced when electrical cords are damaged.
As appliances used over time can be subject to normal wear and tear, it's a good idea to do an inventory of your appliances and monitor whether they need a replacement for energy efficiency.
With appliances, you get what you pay for. So, the higher the quality, the more durable it is over the long term. Higher quality models also require less maintenance. Finally, when arranging your appliances, be aware of providing sufficient space for optimal performance and safety.
Preserve the Floors, Walls, and Ceilings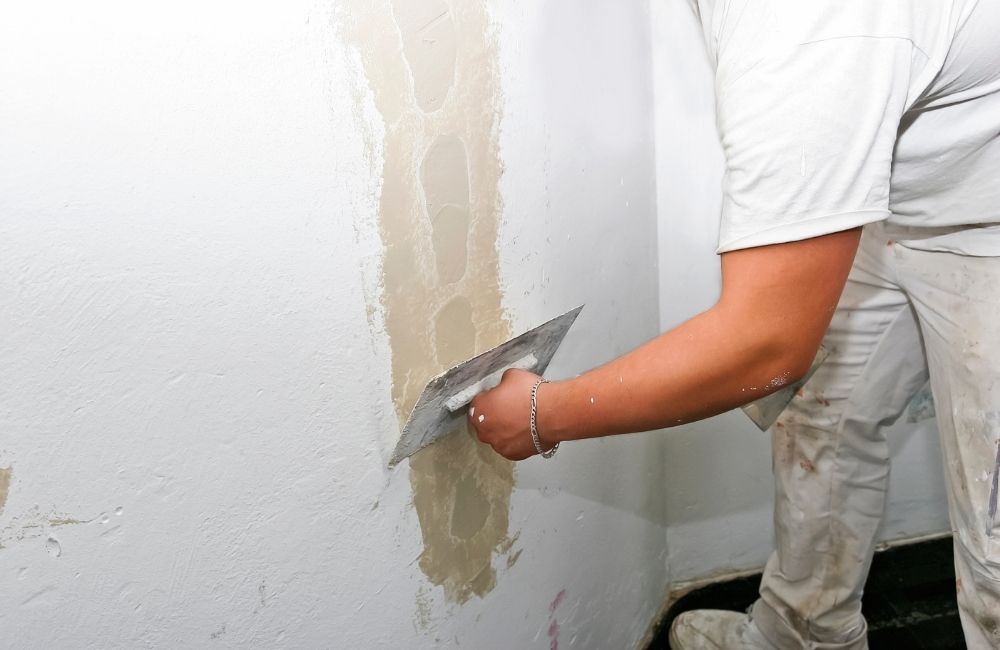 Floors
Choosing the right flooring material for your rental needs careful study.
Slippery floors can be risky for those with active children or senior family members, so it's best to use slip resistant flooring for safe movement. You can also place rubber mats or carpets on your stairs to prevent falls. If you notice that the floors of your unit start to slope or become uneven, it's time to contact a foundation expert.
Walls
Be wary of wall cracks since this can point to a foundation problem or represent water damage. If you do notice cracks, coordinate repairs with a professional contractor before the damage becomes costly.
Other potential wall issues to check for are: stains, bubbling paint, and deformed walls. If you notice any of these it is best to get in touch with a contractor.
Ceilings
Ceilings should be inspected for safety regarding pest infestation and insulation issues. Using the right insulation materials also ensures the comfort of the renters as heat loss is minimized during the winter and overheating is avoided during the summer.
Inspect the Carbon Monoxide and Smoke Detectors
Though carbon monoxide and smoke detectors are required to be installed, it's essential to test them. These detectors save lives and so, if they're not in working order, you should alert the residents and resolve the issue immediately.
Be aware that landlords could face legal action for the failure of carbon monoxide and smoke detectors to function if a fire breaks out. If you have questions, it's best to reach out to an experienced Property Management Company that can assist you in this.
Bottom Line
Tenant safety is the responsibility of landlords, this means ensuring that the safety measures in your rental home are regularly assessed. So, no matter how minor the issue you may find, it pays to respond immediately to fix the problem.
You can avoid the impact of property damage by proactively performing inspections of your structure, its smoke and carbon monoxide detectors, and any electrical appliances or systems.
If you have any further questions regarding safety or anything else, please reach out to us at Onsite Property Management Services and we would be more than happy to help.