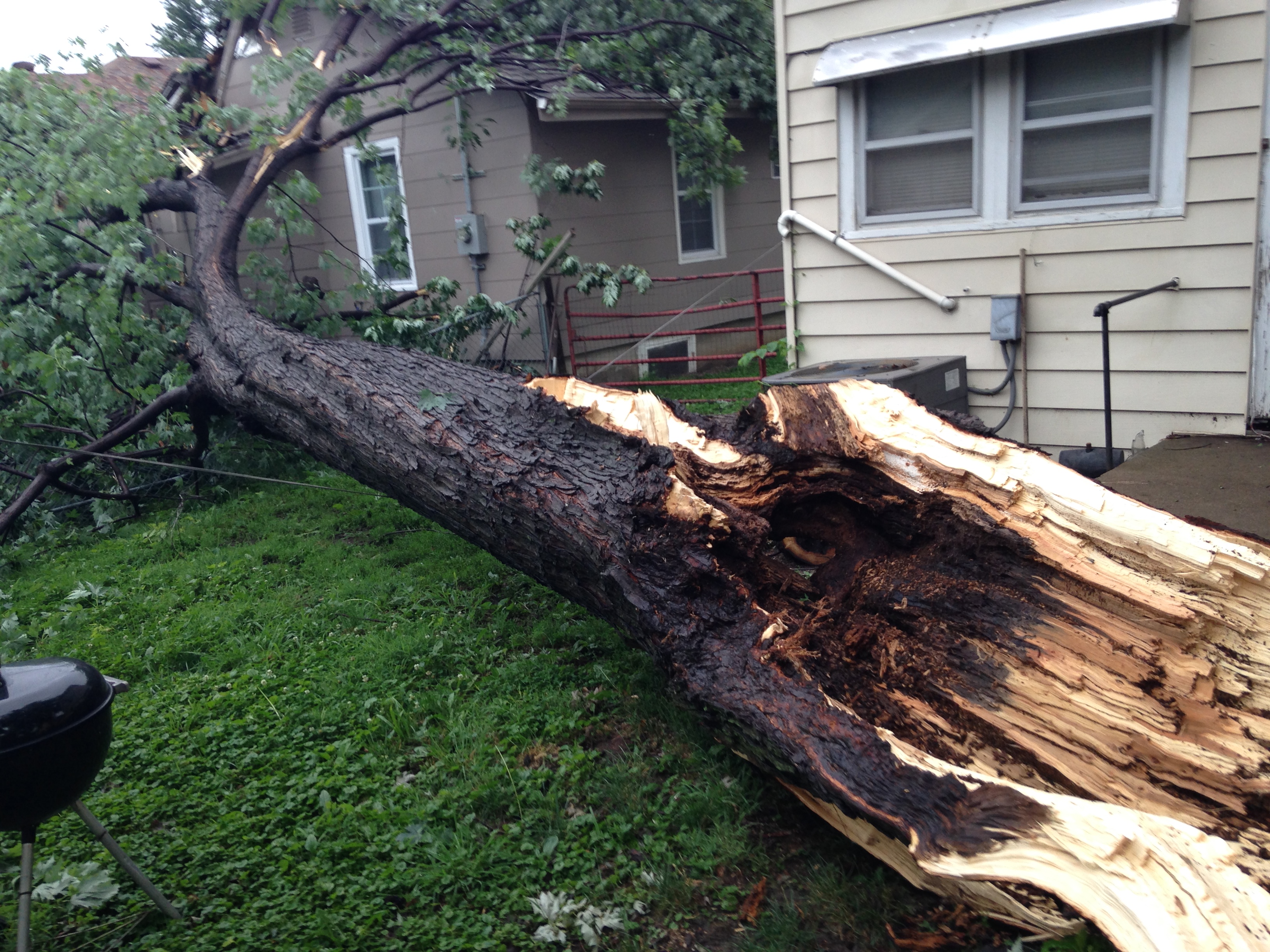 We hope you got out of the recent wind storm without sustaining any damage to your home or rental property! If your home or car was damaged, be sure to check with your insurance company to see if the damages are covered. But even if your home and car came away unscathed, we're willing to bet your yard was a mess. Cleaning up after a storm like this and preparing for future storms can be a daunting task. That's where we come in!
3 Spring Clean-up Tips
Here are some spring clean-up tips and ways to prepare for future spring storms.
1 - Dry out your home
Our recent storm didn't result in any flooding, but that doesn't mean there won't be any! If you find yourself in the midst of a home flood, there are some easy things you can do to minimize damages. Turn off the main breaker, if the water hasn't already reached outlets. Take as many of your possessions out of the flooding area as possible. Once the flooding has subsided, set up industrial fans and remove the water as quickly as possible to prevent mold. Be sure to check periodically for mold, to ensure your home is safe.
2 - Clean up debris
Fallen branches, runaway trash cans and blown over fences are not only a hazard when they're moving around. These items can end up in streets, causing damage to vehicles or worse, accidents, as well as larger problems down the road. You don't want to end up with a bear rummaging through your trash because you put off getting your fence fixed. You should also clean up any twigs, leaves, and other small items that have blown into your yard. Doing things like bringing your trash can into the garage or at least weighing it down, reinforcing fences and keeping your trees properly pruned can save a lot of time and money in future storms.
3 - Check for landscaping damage
If you have trees with broken branches or seriously damaged trunks, you'll need to have them properly removed. Injured trees become a risk in future storms. You may have been lucky this time, but that tree could easily cause some serious damage to your home if it broke off and fell through your roof. If you're unsure if your need to take any action, have a professional come inspect your trees for damaged or compromised branches and trunks.
Onsite Property Management services Homeowers Associations (HOA's), Residential, and Commercial property along the Northern Colorado Front Range. Onsite was founded on three core values: Transparency, Communication, and Integrity. These values allow us to create lasting relationships with our HOA boards, owners, tenants, vendors and staff. You will see immediate difference in our company culture and professional atmosphere. Contact us today to see how we can help you!