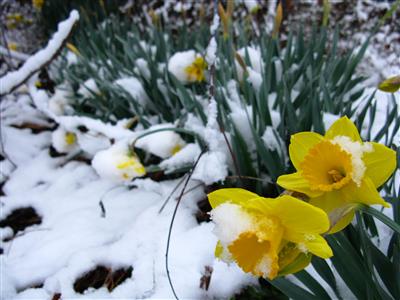 Spring is just around the corner, and with it comes sunshine, gardens, and life. But it can also lead to some major home repair problems if you're not careful. Here are some things you should keep an eye out for to keep your home in tip-top shape.
1. Check your Roofs/Gutters
Inspect your roof for any damaged areas. Clear our any sticks and leaves that have gathered in your gutters over the winter. Make sure all the gutters are still firmly attached to your home and are draining away from your home's foundation.
2. Check for freeze – spouts/sprinklers
If you forgot to winterize your sprinkler system, you may be in for rough time the first time you turn them on. If you're afraid you have a burst pipe or other damage, be very observant when you turn your system on. You'll be able to see pooling water or broken heads. You should also check all outside faucets to ensure they are free of ice and frost.
3. Clean and prep your outdoor entertainment
Spring is the time for hosting outdoors, but no one wants to plan a party and realize their grill is broken. Be sure to clean and prep your grill, lawnmower and outside furniture so your lawn looks its best.
4. Prepare for allergens
For many of us, spring is a time of perpetual sneezing and watering eyes. But there are some steps you can take to reduce allergens in your home. Have you vents professionally cleaned and get a tune up for your air conditioning unit.
5. Repair damaged yard
Heavy snows and harsh winter winds can cause a lot of yard damage. Fill any holes and low areas in your yard to ensure the spring rains don't leave a flood in your lawn.
6. Check exposed wood
Walk around your home and check all exposed wood for damage. This includes trim around windows, as well as any wood siding and other areas that may have been exposed to prolonged water.