Greeley Property Management
Let Us Manage Your Rental Property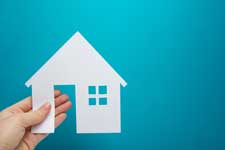 Are you a rental owner looking for a reliable property management company in Greeley, Colorado?
At Onsite, we stand out from other local Northern Colorado and Greeley property managers due to our level of service. We help property owners like you take care of all aspects that come with managing rental homes.
We always strive to resolve any problem areas, professionally, concentrating on providing high-quality property management services.
Our Greeley management services are unique. Our property management company is results-driven and that's the primary reason why Greeley, Colorado property owners have found us to be one of their top local options.
Our belief is that a quality property manager ought to be hands-on in regards to the administration of their units. Moreover, we believe in having an excellent communication system with our property management clients.
Our property management team is not only experienced but friendly. We take pride in offering customer service skills among the best in the business. We pay close attention to every detail that is important for your units.
As a rental owner, working in this environment will enable you to maximize your real estate income.
Whatever service you need in property management, rest assured Onsite has you covered. We can offer a full-service property management package customized to your needs as a property owner.
We make property management simple and easy!
A property manager can help you manage leasing, showings, renter screening, resident retention, renewals, rent collection, complete property maintenance, 24-hour emergency service, accounting, and financial management in Greeley, CO, and Northern Colorado. If you are looking to hire a property manager in the Greeley and Fort Collins area, look no further than OnSite! We make managing rentals easy!
The Benefits of using Onsite Property Management Services
Stress-free Greeley, Colorado property management
Online Owner Portal Access
Automated owner statements
Quick tenant placement
Around the clock maintenance response
Swift response to Tenant Requests
Rent collection
Low rental vacancy rate
We're locally based and have specific local knowledge
Inquire About Our Services
Our Professional Rental Management Services
Rental Marketing
Thanks to the experience, skills, and resources our property management team possesses, we've successfully been able to provide property management services to property owners in Colorado for over 20 years now.
Through our years in the real estate management business, our property managers been able to understand what works and what doesn't when it comes to marketing.
As a result, by working with our company, you'll experience low vacancy rates, which will mean the maximum ROI for you.
Tenant Screening
Marketing a rental is one thing, attracting the right people is another. At Onsite Property Management Services, a core goal is to ensure your properties only get rented to qualified renters. This will result in on-time rent payments that will help maximize your real estate investment.
Our property management team is meticulous and ensures that only the best tenants in the local community are accepted into your units.
Our screening process involves detailed verification of employment status, income qualification, rental history, as well as criminal history.
Rent Collection
As a property owner, the way you handle collecting rent monthly from your tenants can either make or break your real estate property in Greeley, CO. Without timely collection, you'll have trouble covering your expenses.
The proper collection starts with enforcing and clearly communicating the lease terms. You need to state what the amount is going to be, when and where it is going to be due, the amount of grace period, and more. At the onset of the lease, our company will make sure to establish this with your new tenants.
Our property management team also facilitate the process of rent payment through our online portal and then follow with renters for late rent payments.
Property Inspections
Our property management team understands how important your Greeley, Colorado properties are to you. After all, owning a rental property is a big endeavor. It requires a lot of emotional and financial capital as well as time.
With this property management service, our company will carry out regular inspections of your property to ensure it remains in its best condition.
In the event we discover something that requires action, our property managers will swiftly take the necessary steps to correct the problem in a short amount of time. This approach not only helps preserve your property's value but also keeps your tenants happy.
Property Maintenance & Repairs
Onsite Property Management offers maintenance services for our clients' units through its affiliated business, ACE Property Maintenance.
With some of the quickest resporepairs necessary for your home will be handled the right way.
Evictions
As a landlord, evicting people from your property is never a pleasant experience. In the unlikely event of an eviction, our company will help you through the process.
As your property management company, we'll ensure the eviction process is carried out smoothly and abides by all legal requirements.
The goal is to make sure that the process is expedited as fast as possible, causing the least amount of stress to all people involved.
Financial Reporting
Financial reporting is a crucial part of property management.
When you choose to enlist our Greeley property management services, you'll have access to an online owner portal. This will provide you with 24/7 access to all the financial information no matter where you're located.
---
Want to work with a property manager? Contact us today!
Greeley, Colorado Area Information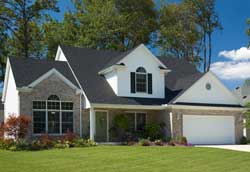 The City of Greeley is the home rule municipality in the Fort Collins area that is the county seat and the most populous municipality of Weld County, Colorado, United States. Greeley is in northern Colorado and is situated around 30 miles from Fort Collins and around twice that from Denver.
Greeley is known for being home to the University of Northern Colorado.
According to a July 2015 estimate by the U.S. Census Bureau, the population of Greeley is 100,883, which is around two-thirds of the population of nearby Fort Collins. Source From Wikipedia
Areas We Serve