Loveland Property Management
Let Us Manage Your Loveland Rental Property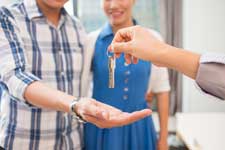 At Onsite, we stand out from other, local Northern Colorado and Loveland property management companies because of what we do. We attempt to resolve all issues, professionally, focusing on providing the highest level of customer service. We have a unique approach to management because that is what we are here to do. If you want to lease or buy a property, we will refer you to the correct broker; our task is to simply maintain upkeep of your property and enforce the lease that has already been put in to place.
We believe that being a valuable property manager starts with hands-on administration, along with excellent communication between the manager, the tenants, and the owner. Our Loveland property managers are not only knowledgeable, but friendly. We pride ourselves on excellent customer service and attention to detail; which creates an environment that maximizes your rental values and minimizes turnover. We can offer a full service property management package customized to the needs of your clients and buildings that include leasing, showings, tenant screening, resident retention, renewals, rent collection, complete property maintenance, 24 hour emergency services, property accounting, and financial management in Loveland and Northern Colorado.
The Benefits of using Onsite Property Management Services
No hassle management
Automated owner statements
Online Owner Portal Access
Industry leading marketing tools
24/7 maintenance request handling
Prompt Response to Tenant Requests
Low vacancy rate
Low time on market
Industry specific local knowledge
What we do as your Loveland property manager:
We offer professional property management services for property owners in Loveland. When you work with us, our primary goal is to ensure you can maximize your ROI and reduce your stress.
We offer a wide range of services, including:
Fill vacancies
Advertise your rental
Handle tenant inquiries
Background and credit investigations
Application processing
Lease signing
Full service repair
Rent collection
Accounting
Handle Tenant excuses
Evictions
Inquire About Our Services
Here are some of those services in more detail:
1. Marketing your Property
You want to avoid a vacant property as it doesn't generate any income, but continues to generate costs.
When you work with us, as soon as you have a vacancy, we work hard to fill it. We use various marketing strategies to do so.
2. Collecting rent on time
Rent collection may just be the most important responsibility as a property owner. That said, it's a challenging task.
Often, tenants will fail to pay their rent on time, and may even skip payments altogether.
With us by your side, you will always get paid on time as we have rent policies that we strictly enforce.
If tenants don't pay their rent, we will handle the eviction process for you.
3. Maintaining your property
Property maintenance is crucial if you want to protect your investment.
At Onsite Property Management, we prioritise maintenance. We regularly inspect our rentals. This is important as it allows us to find minor damages and repair them before they become major and costly.
We also respond to maintenance and repair requests without delay.
4. Finding quality tenants
No property owner wishes to deal with problem tenants who don't abide by the terms of the lease agreement.
To ensure we find quality tenants, we have a thorough tenant screening process.
Our screening process respects the Fair Housing Act.
5. Providing regular financial reports
Do you ever feel confused about how your properties are performing?
With our help, this will be a thing of the past!
Through the online Owner Portal, you'll have 24/7 access to regular financial reports and statements.
Loveland Area Information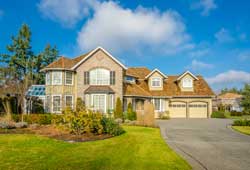 The city was founded in 1866 along the newly constructed line of the Colorado Central Railroad, near its crossing of the Big Thompson River. It was named in honor of William A.H. Loveland, the president of the Colorado Central Railroad. The city was founded one mile (1.6 km) upstream from the existing small settlement of St. Louis, the buildings of which were moved to the site of Loveland. For the first half of the 20th century the town was dependent on agriculture. The primary crops in the area were sugar beets and sour cherries. In 1901, the Great Western Sugar Company built a factory in Loveland, which remained as a source of employment until its closure in 1985. During the late 1920s the Spring Glade orchard was the largest cherry orchard west of the Mississippi River. At that time the cherry orchards produced more than $1 million worth of cherries per year. A series of droughts, attacks of blight and finally a killer freeze destroyed the industry. By 1960 cherries were no longer farmed. In the late 20th century, the economy diversified with the arrival of manufacturing facilities by Hewlett-Packard, Teledyne, and Hach, a water quality analysis equipment manufacturer. A new medical center has added a substantial amount of employment in that sector as well. Source From Wikipedia
Areas We Serve