Timnath Property Management
Let Us Manage Your Timnath Rental Property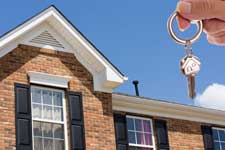 At Onsite, we stand out from other, local Northern Colorado and Timnath property management companies because of what we do. We attempt to resolve all issues, professionally, focusing on providing the highest level of customer service. We have a unique approach to management because that is what we are here to do. If you want to lease or buy a property, we will refer you to the correct broker; our task is to simply maintain upkeep of your property and enforce the lease that has already been put in to place.
We believe that being a valuable property manager starts with hands-on administration, along with excellent communication between the manager, the tenants, and the owner. Our Timnath property managers are not only knowledgeable, but friendly. We pride ourselves on excellent customer service and attention to detail; which creates an environment that maximizes your rental values and minimizes turnover. We can offer a full service property management package customized to the needs of your clients and buildings that include leasing, showings, tenant screening, resident retention, renewals, rent collection, complete property maintenance, 24 hour emergency services, property accounting, and financial management in Timnath and Northern Colorado.
The Benefits of using Onsite Property Management Services
No hassle management
Automated owner statements
Online Owner Portal Access
Industry leading marketing tools
24/7 maintenance request handling
Prompt Response to Tenant Requests
Low vacancy rate
Low time on market
Industry specific local knowledge
What we do as your Timnath property manager:
At Onsite Property Management, we can provide you with high-quality, professional property management services.
If you're a property owner in Timnath and are seeking help managing your rentals, we are here for you.
Here are some of the services we offer:
Fill vacancies
Advertise your rental
Handle tenant inquiries
Background and credit investigations
Application processing
Lease signing
Full service repair
Rent collection
Accounting
Handle Tenant excuses
Evictions
Inquire About Our Services
Let's look at some of these services in more detail:
1. Marketing your Property
A vacant property is never good for business. As a property owner, this is something you want to avoid. That said, filling vacancies is tough. It requires knowledge and skills on how to properly market a rental property.
Luckily for you, we can help. When you're dealing with a vacancy, our property managers will work tirelessly to find a tenant for you.
We list your vacancy on top rental listing websites, post 'for-rent signs,' use word of mouth and more to get your property in front of as many people as possible.
2. Collecting rent on time
Do you want to stop chasing after rent every single month? If so, let us take care of rent collection for you!
Our clients rarely have to deal with missed or late rental payments. That's because we offer multiple payment options which makes paying rent simple and easy for tenants.
If tenants still fail to make their payments, we handle the eviction professionally and legally for you.
3. Maintaining your property
Do you want to protect your real estate property? I'm sure you do. That's why we make property maintenance a priority.
Inspections are conducted regularly in all of your properties. This allows us to ensure everything is running smoothly and tenants are taking good care of the rental.
Also, when we get a maintenance or repair call, we respond to it immediately. This helps your property stay in top condition.
4. Finding quality tenants
We know how important it is to have quality tenants living in your rental property. A quality tenant will pay their rent on time and abide by all the terms of the lease.
However, in order to find such tenants, it's crucial that you screen them from the beginning.
In our tenant screening process, we ask the prospective tenant about their employment, their income, their eviction history, and more. We also contact previous landlords for reference.
After this process, we find quality tenants 99% of the time.
5. Providing regular financial reports
When you work with us, you will always know how your properties are performing. That's because you'll have access to all your financial reports and statements through the online Owner Portal.
This makes seeing your finances simple as you can access all the information you need online, at any time.
Timnath Area Information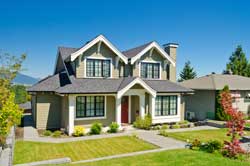 The Town of Timnath is a Statutory Town located in Larimer County, Colorado, United States. Founded in 1882, Timnath is a small agricultural/farming community located southeast of Fort Collins, Colorado, approximately one-half mile east of the Harmony Road/Interstate 25 interchange, on a small bluff east of the Cache la Poudre River. The surrounding farmlands have been used primarily for potatoes, alfalfa, sugar beets, and cattle. Although the town has remained virtually unchanged in recent decades, the encroaching growth of both Fort Collins to the west and Windsor to the south have placed the town in an area considered favorable to development. The population was 625 at the 2010 census. Timnath has been one of the fastest-growing communities in Colorado since 2010, and in 2016 had an estimated population nearing 3,000. Source From Wikipedia
Areas We Serve