Windsor Property Management
Let Us Manage Your Windsor Rental Property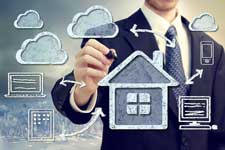 Have you been searching for a reliable and professional property management company in Windsor, Colorado?
If so, then you've come to the right place. There are many property management companies in Colorado, but none are like Onsite Property Management. At Onsite Property Management, we're industry leaders when it comes to offering premium services to those who have a rental unit in Windsor communities.
Our customer service is unlike any other! Client satisfaction is always our prime objective when delivering property management, so our level of property management service is guaranteed to be high. In addition, our services are result-driven, which is what keeps our clients coming back.
We strongly believe that any company specializing in property management should be hands-on with their work. Additionally, good residential property managers should have excellent communication skills as the real estate business is highly customer centric.
Our company has been managing property owners' real estate properties for more than 20 years. This experience in the property management industry has enabled us to create plans for property owners that are tailored towards maximizing their rental income.
Whether you're looking for low vacancy rates, quick tenant placement, or just stress-free property management, rest assured that we've got you and your rental property covered. We offer a full range of services that can cater to your every need.
The Benefits of using Onsite Property Management Services
No hassle property management in Windsor
Automated owner statements
Online Owner Portal Access
Industry leading marketing tools
24/7 maintenance request handling
Prompt Response to Tenant Requests
Low vacancy rate
Low time on market
Industry specific local knowledge
Knowledge of all applicable laws
With our services, Windsor Colorado property management will be stress-free! Communication is vital when working with all of our clients, we make sure to keep you up to date.
To try our property management services and to work with our team of talented property managers, contact us today by phone or email!
Inquire About Our Services
Our Windsor Property Management Services
Property Advertising
An important aspect of property management is knowing how to fill a unit quickly and efficiently. However, before you can fill your vacant Windsor rental home or property, you need to get the word out. How this 'word' gets out is crucial and can spell the difference between a unit that rents in a few days to one that takes a few weeks or even months.
Luckily, at Onsite Property Management, our years of experience have enabled us to come up with effective marketing strategies. These tried-and-proven strategies allow us to fill our property owners' units in the shortest time possible.
Your property manager will use various marketing platforms to advertise your rental property, as is best practice in the property marketing industry. From classic methods like newspaper ads and "For Rent" signs, to contemporary ones like PPC and social media marketing. You can be certain that we'll find a suitable renter quickly.
Tenant Screening
If you've ever managed a rental, you understand how frustrating it can be to have a problematic tenant. Those who often pay rent late, disturb other residents and vandalize the unit.
You don't want to rent out to just any person. At Onsite Property Management, we focus on renting to the right type of tenant. How exactly do we ensure that?
With this service, we subject all rental applicants to a thorough screening process where we look at their income and rental background, and ensure they don't have a history of prior evictions. All rental applications are gone over in detail. Our screening process is compliant with Fair Housing laws, meaning we will not discriminate against people with disabilities or based on race, sex, religion, or age.
Screening potential tenants helps us improve our chances of finding a suitable renter. The best tenants typically make their rental payments on time, care for your Windsor unit, cause fewer issues in your Windsor community, and rent long-term.
Rent Collection
Without consistent payments, you may have a hard time making a profit from your unit. At Onsite Property Management, we understand the importance of rent collection for landlords and take on the responsibility.
Through this service, when you hand over your Windsor property to us, we'll make it our business to ensure your renters pay rent on time. We'll achieve this using several tactics.
First, we'll make sure your lease is clear regarding all rent matters, such as the rent amount, when and where it's due, the grace period length, and the late fee amount.
We'll also provide your tenants with easy and convenient payment methods. This not only helps with receiving payments on time, but it boosts resident satisfaction as well.
What's more, Onsite Property Management knows how to handle tenants who refuse to make their rent payments. We always follow the lease as well as Colorado landlord-tenant laws when dealing with such renters.
Overall, we collect the rent so you don't have to!
Property Inspections
Owning rental properties in Windsor, CO is a big financial undertaking. We know how important and valuable your Windsor investment is to you.
At Onsite Property Management, we ensure your properties are always in top shape by conducting regular inspections. We typically carry our four types of property inspections—when tenants are moving in, when we're driving by, when seasons change, and when tenants move out.
If we discover a problem with our client's properties, we'll take all the necessary steps to resolve it. Addressing any issues as soon as they arise helps preserve the value of your Windsor CO property and cultivates a good landlord-tenant relationship. Resident satisfaction ensures the positive relationship between landlord and tenant.
Repairs and Maintenance
Quality tenants look for well-maintained properties. We offer our maintenance services via our affiliate business known as ACE Property Maintenance.
We also conduct preventative maintenance.
Our response times are quick. You can rest assured that we'll respond to phone calls and handle any maintenance issues promptly to safeguard your Windsor property's value and keep your tenants happy.
We are also available for emergency repairs.
We want each person in your rental unit to be pleased. Happy residents mean fewer vacancies, damages, and negative cash flow!
Evictions
One of the most unfortunate parts of being a landlord is evicting a renter. Evictions are costly and time-consuming, but they're bound to happen sometime during a landlord's career.
When that time comes, you can rest assured that our team of property managers will be there to help you navigate the process. Our real property management staff has industry knowledge and understands Colorado landlord-tenant laws regarding the procedure for tenant eviction.
With this service, our goal is to ensure that the process consumes the least amount of time and money while ensuring success for you.
Financial Reporting
With this service, we give you access to an online tenant portal account where you'll be able to view all your financial statements 24/7 to stay up to date with your Windsor real estate property's performance.
Best of all, you can access all this information anywhere and at any time. All you need is a working internet connection.
What are you waiting for?
Communication of any questions is easy, simply contact us to speak with one of our professional members of staff.
To work with an investment property manager and benefit from our Windsor management services, contact us today at (970) 282-8281. We've been able to help other real estate property management investors maximize their rental income, minimize their stress and free up their time, and we'd love to do the same for you.
About Windsor, CO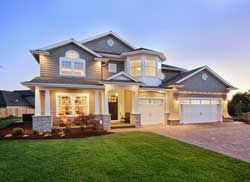 The Town of Windsor is a Home Rule Municipality in Larimer and Weld counties in the U.S. state of Colorado. According to June 2016 estimates, the population of the town was 24,500. Windsor is located in the region known as Northern Colorado. Windsor is situated 59 miles (95 km) north of the Colorado State Capitol in Denver.
In this century, there has been significant industrial development on the southeast side of town. Vestas has a wind turbine factory, and several related companies, Hexcel and Ice Energy have headquarters in Windsor. Owens Illinois has a glass factory that primarily serves the Budweiser facility in Fort Collins, Colorado.
Windsor ranked No. 1 in a study of the "Best Cities to Live in Colorado," from 2014. The town's low crime rate, ideal location and nearby amenities helped it beat out other favorable locations in the state. Source From Wikipedia
Areas We Serve
Our property management company proudly serves the following areas: