Fort Collins HOA Management
Let Us Manage Your Fort Collins HOA Association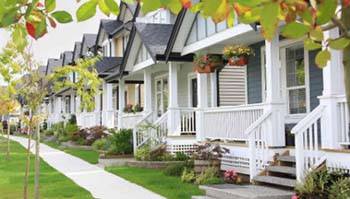 Welcome to the human face of property management! First and foremost, our team at Onsite focuses on building lasting relationships with clients, and bringing a personal touch to our professional field. We work to treat your properties just like they are our own.
No matter the size and style of your association, we can help you manage it! Whether you are a new developer, existing homeowner's association or commercial association seeking professional guidance and services from an experienced Northern Colorado Fort Collins property management company can be a fast and effective way to get the job done. After several years of research for the right technology, we acquired software that sets us apart from everyone else and allows us to be better than the rest. We build relationships between boards, homeowners, and vendors to create a positive environment within the community.
Take a look at the exciting services we provide for our associations below!
Inquire About Our Services
Association Governance
Board meeting preparation and facilitation
Work with owners on ARC & ACC Requests
Monthly inspections of the neighborhood
Reporting violations of the Covenants, Rules and Regulations, and the Design Standards
Provide notice to homeowners whose property is out of compliance
Working with the homeowner to resolve the issues
Management
Monthly neighborhood inspections
Inspections app with the ability to take photos of violations
Annual landscape walk arounds
FREE interactive community website
FREE website access to association documents
Status letter processing
Providing information to assist in resale/refinancing
Lender questionnaire processing
Vendor insurance tracking
Vendor management & contract administration
Provide emergency services 24/7
Coordination of staff, sub-contractors, and vendors
Annual vendor evaluations
Provide state of the art software specific to association management
Promptly return calls and emails
Respond to all service requests in a timely manner
Access to our in-house maintenance team
Financials
Daily homeowner payment lockbox processing
Daily homeowner payment check processing
After hours payment dropbox at Onsite office
Monthly billing statements to homeowners missed payments
Online payment options via ACH, eCheck, Credit Card, or Debit Card
Local assistance with billing inquiries
Monthly financial reporting
Financial reports delivered & posted to website by the 10th of each month
E-statements
Accordance with collection policy and late fee processing
Processing assessment demand letter per collection policy
Monthly delinquency monitoring
Communicate delinquencies to association collections attorney
Weekly accounts payable processing
Annual vendor 1099 mailing and filing
Annual tax return processing
NO hidden fees
Association Accounting ONLY
Are you a self-managed association that likes to take care of the community yourself rather than having a management company involved? Are you looking to have your books managed by a licensed and professional management company that has the experience in association accounting and your best interest in mind? If you've answered yes to the above, this is the solution for you!
Submit a request for a free quote so that you can get back to enjoying the great things in life!
Take a look at the exciting services we can offer to you!
Daily homeowner payment lockbox processing
Daily homeowner payment check processing
After hours payment dropbox at Onsite office
Monthly billing statements to homeowners missed payments
Online payment options via ACH, Credit Card, or Debit Card
Local assistance with billing inquiries
Monthly financial reporting
Annual budget preparation
Accordance with collection policy and late fee processing
Processing assessment demand letter per collection policy
Monthly delinquency monitoring
Communicate delinquencies to association collections attorney
Weekly accounts payable processing
Annual vendor 1099 mailing and filing
Annual tax return processing
Access to our in-house maintenance team
FREE website access to association documents
Status letter processing
Providing information to assist in resale/refinancing
Lender questionnaire processing