Northern Colorado Community Management Company – Fort Collins, Greeley & More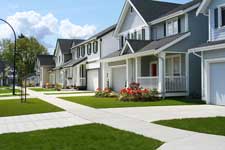 Are you currently looking for a professional Fort Collins HOA Management company?
Look no further than Evernest. Our goal at Evernest is to maximize the value of any Northern Colorado Community through superior service.
Are you a new developer? Maybe you are an existing homeowners association that is looking for professional services and management. Regardless of the association style and size, let us help you manage it. You'll find using the services of an experienced property management is a fast and efficient way of getting the needs of your community completed.
With our years of community management experience, we have acquired the right software that makes us surpass all other property management companies. Our strengths lie in the ability to build relationships between boards, homeowners, and vendors to create a positive environment within the community.
Inquire About Our Services
Managing Colorado Homeowner Associations & Communities Together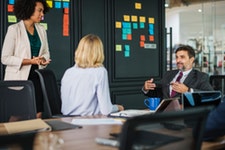 Let us help you with your Greeley community management needs. We provide services for assessing property conditions, negotiating service contracts/supply agreements, and hiring Evernest personnel.
We are equipped with a wide-range of resources, combined with our personal touch to every community we manage. No location, size or type is too small or too big for our community management team to handle. Our Greeley property management will help your property business thrive.
Here's a comprehensive list of our services:
Provide professional HOA consultations to the board or committee
Negotiate and solicit on behalf of service contracts and supply agreements
Take care of hiring, training and supervising Evernest personnel and subcontractors
Appraise Greeley property conditions while implementing and imposing policies
Assist the board/committee in the resolution of member disputes
Complete and process resale certificates
Provide pre and after sales care by providing assistance to owners and real estate agents selling homes within the association
Help set up annual meetings including mailing of meeting notices and announcements, and aid in securing a quorum
Will take care of the meeting agenda compilation and distribution
Ensure prompt responses to all requests for service or emergencies at any time of the day, all year round.
Why Choose Us Over Other HOA Management Companies in Colorado?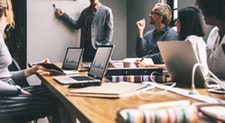 We not only provide associations a level of HOA management that is of the highest possible standard, we also guarantee the same level of ethical standards and conduct. Your Greeley property will be managed with your best interests in mind as well as that of the community.
You'll find us working with all members of the business, from the Board of Directors to contractors. Our Greeley CO community management team focus on the protection of their shared assets and strive to maximize property values while creating a positive living experience in the community.
Focusing on the quality of information is vital to us. We focus on building databases and reports that use our resources effectively. This allows us to provide our members with valuable information, and encourages better assessment of the operations and activities of the association.
Exceptional Greeley Community Management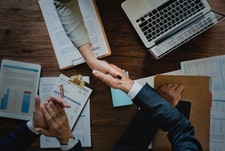 We understand the responsibilities and demands of the board and its members; it can be overwhelming and sometimes frustrating. Let us take care of this, by providing you with the supervision and guidance on how to manage your Northern Colorado association.
Our team of Greeley professionals are knowledgeable and trained to ensure they can accommodate all your HOA needs.
Starting by reviewing your Fort Collins HOA, and clarifying the required maintenance and needed growth plans. We will assign one of our qualified Reserve Analyst to perform this analysis for you.
Under our Greeley property management, we will prepare a monthly reporting cycle that we will present during each board meeting. This way, it ensures that the process is clear and transparent for each board member. Our reports are highly customizable and easily accessed.
We have found that one of the most expensive and challenging tasks for HOAs are violations, legal issues, and collections. We partner with HOA attorneys who help us manage and work through legal issues at the best rates. They are knowledgeable about the latest HOA legal issues and keep us in-line with them so we can pass on this information to you.
We guarantee that we are with you and the Greeley community at every step of the way. Our property management attempts to reduce expenses, plan for future, and maximize financial growth and stability.
Looking for a personal and professional property management in Greeley CO? Look no further than Evernest! Here are the great services we provide for our associations:
Association Governance
Handling different Greeley property management tasks can be time-consuming and stressful. Let us help you with preparing and facilitating your board meeting as we work with owners on ARC & ACC Requests. We will conduct monthly inspections of the Greeley neighborhood and report any violations of the Covenants, Rules and Regulations, and Design Standards.
When a Greeley property is found to be non-compliant, we will take care of providing the notice to the homeowner and work with them to resolve the issues.
Association and Community Management
To further assist you with managing your HOA needs, we will conduct monthly neighborhood inspections and document any violations. We ensure that the Greeley CO community is clean and beautiful by conducting annual landscape inspections.
To provide ease of management, you will have access to association documents. Our Greeley property management team will process status letters and provide information to assist in resale/refinancing.
We understand dealing with vendors and contracts can be challenging, so we will take care of the management and administration for you. You don't need to worry about any emergency property services, as we are available for assistance 24/7. We guarantee that we respond to all Greeley service requests immediately.
Moreover, we will coordinate with volunteers, sub-contractors, and vendors to ensure smooth delivery of property services. We also want to know how your vendors are faring, so we conduct annual vendor evaluations.
Financials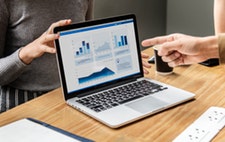 At Evernest, we do daily homeowner payment processing. We make it easy for Greeley homeowners by providing an after-hours payment drop box at our office, as well as offer online payment options via ACH, eCheck, or Credit/Debit Card. We are available to answer any billing inquiries. For any missed property payment, we follow up with homeowners by sending monthly billing statements.
We are certain that you want to stay updated with your financials and how the HOA is doing. For this reason, our Greeley property management provides monthly financial reporting, and deliver and post this to the website by the 10th day of each month. We also monitor any delinquent payments and process the assessment demand letter per collection policy. We will enforce this while staying true to the collection policy and late fee processing guidelines.
We ensure that you stay on top of the payables each week as we process this and take care of the annual vendor 1099 mailing and filing. We try to make your life easier by processing the annual tax return, while guaranteeing that there are no hidden fees.
Are you a self-managed association located in Northern Colorado that likes to take care of the community yourself rather than having a management company involved?
Are you looking to have your accounts managed by a licensed and professional management company that has the experience in association accounting and your best interest in mind? If you've answered yes to the above, this is the solution for you!
Submit a request for a free quote so that you can get back to enjoying the great things in life!
Take a look at the exciting services we can offer to you!